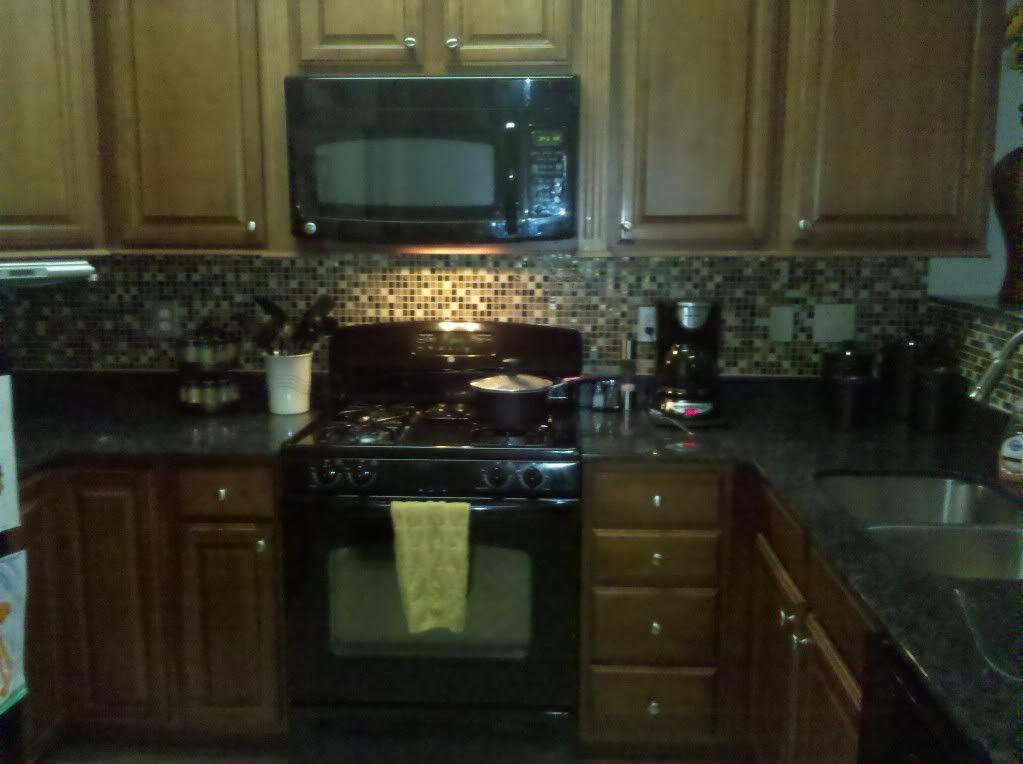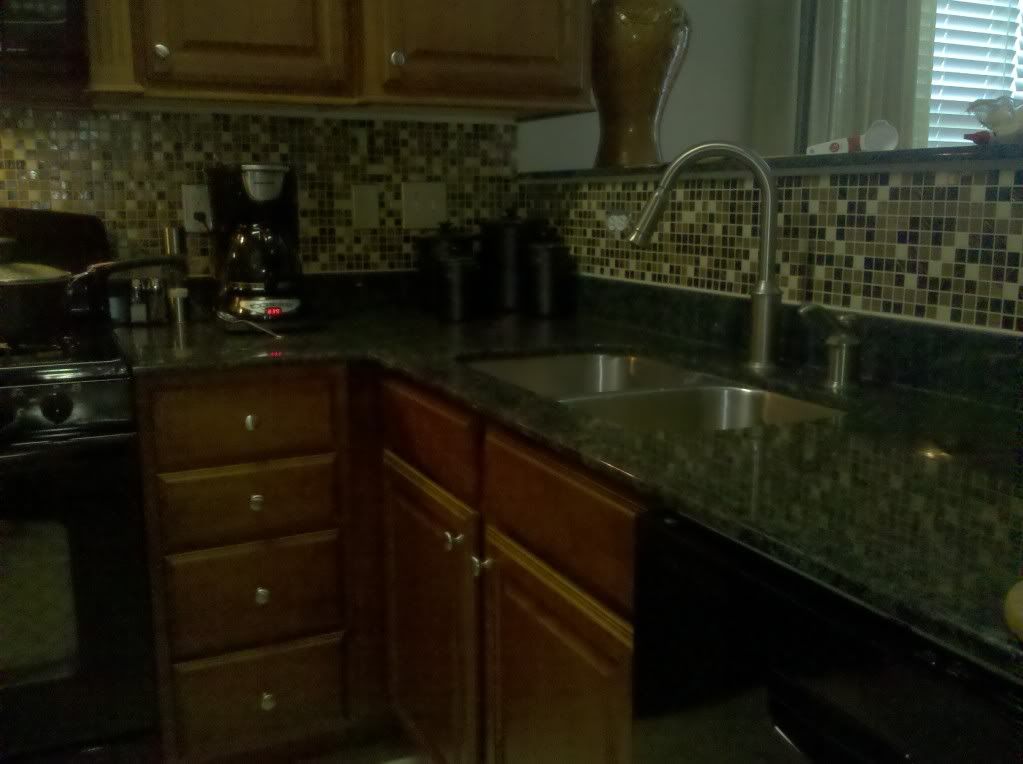 Our kitchen newly tiled!
We're still working on faceplates and we have molding to still put up
at the bar near the sink but all in all, we're 98% done!
I need a good camera...my phone camera is not the best.
Mental note: add camera to Christmas list.
What I've learned while tiling our kitchen: Patience & communication is vital when tackling a project.
Things do NOT happen they way you THINK they will. DYI is very satisfying! Never underestimate what you can do. Michael and I are much more confident about tiling now- we have no qualms about tackling floors or bathrooms...at a later date.
Our dishwasher's motor went out and we had to replace the dishwasher (the cheap one that came with the house)- decibel ratings really matter when selecting a dishwasher. We've gone from a 60 dba to a 52 dba and we barely hear the dishwasher anymore. We also looked for a dishwasher that had 3 full water sprayers: top, middle and bottom. This website really helped us learn what to look for:
http://www.dishwasher-ratings.com/ge-dishwasher-reviews.html