Under our yearly goals, tiling our kitchen back splash was one our most daunting tasks to do this year. We're almost done! Neither Michael or I have ever tiled before and after talking to the pros at Home Depot- we decided to tackle it head on. There is a new product for tile adhesive called SimpleMat and it's a peel and stick application making tiling super easy. After accounting for the total cost, we decided to do it the old-fashioned way with trowel & adhesive. We're going to grout today so I'll load up our final pictures after this post.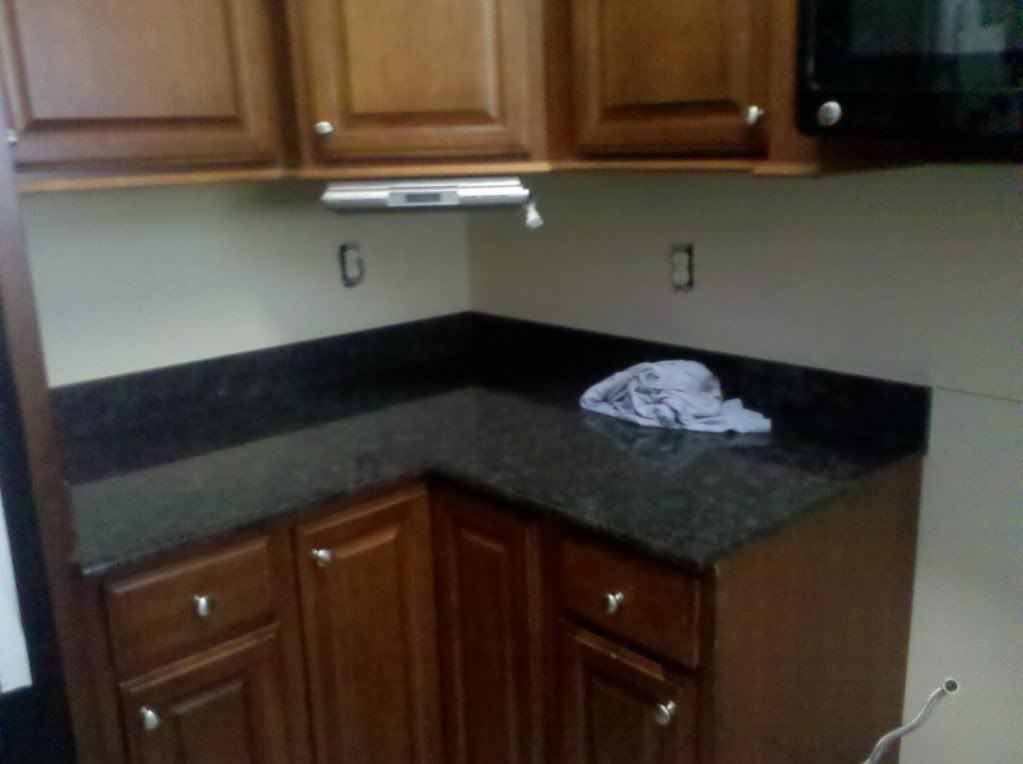 Without any tile, our kitchen. Granite countertops with cherry maple cabinets.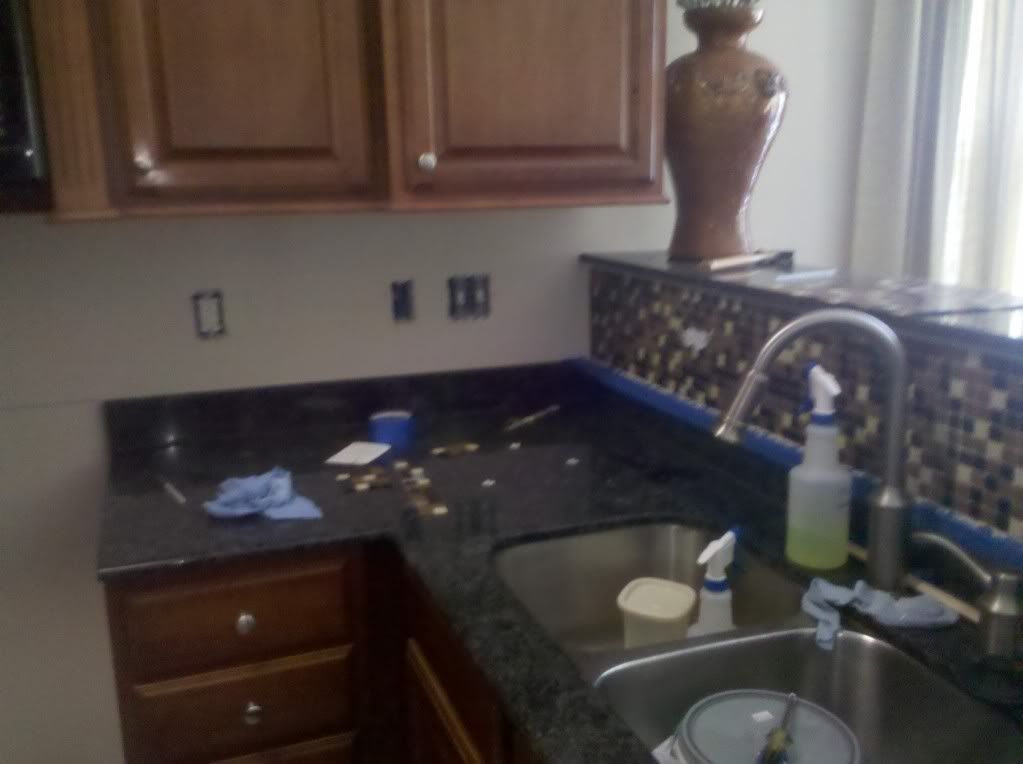 Behind the sink done, I didn't think to take pictures until we tackled the hardest part of the project.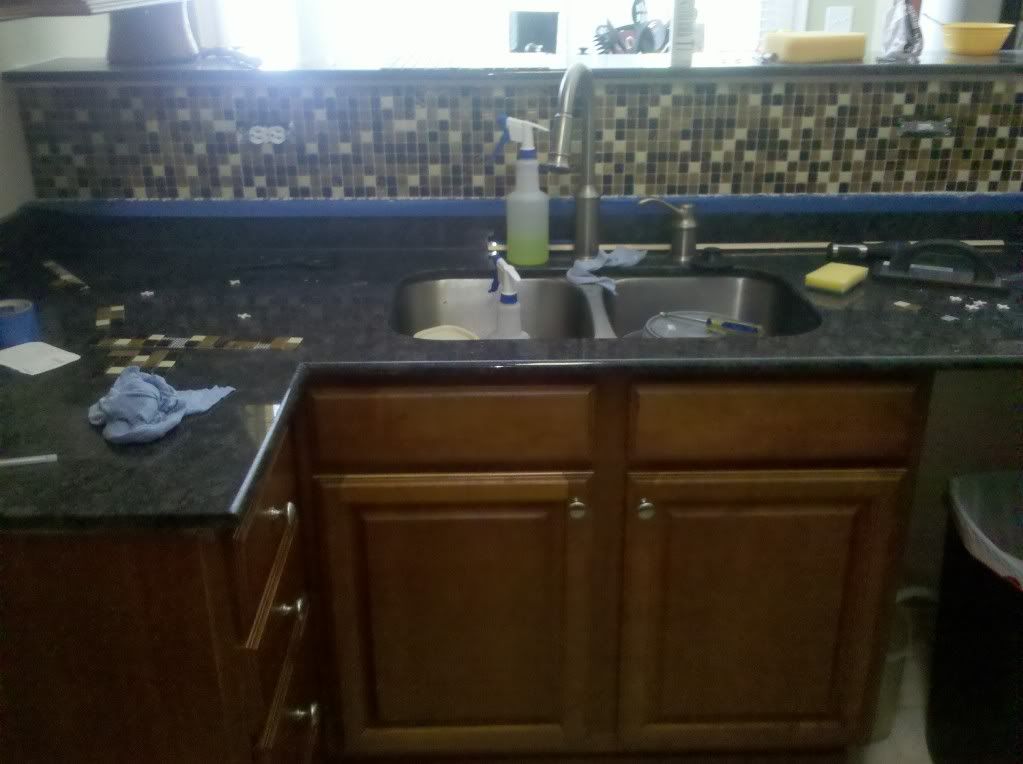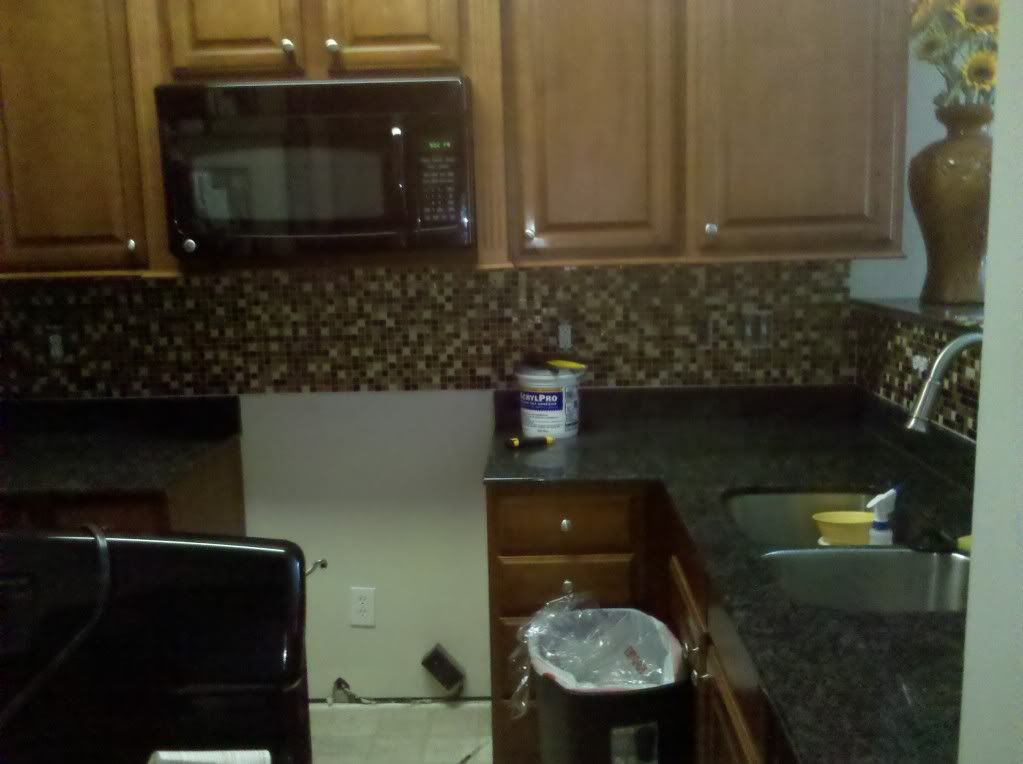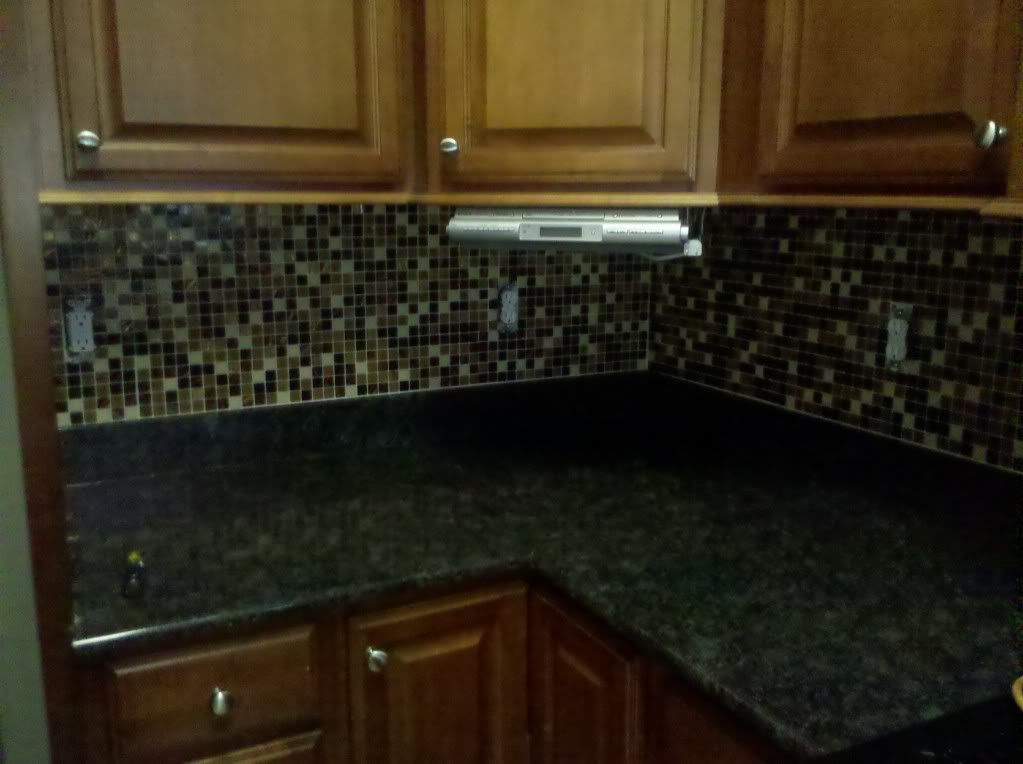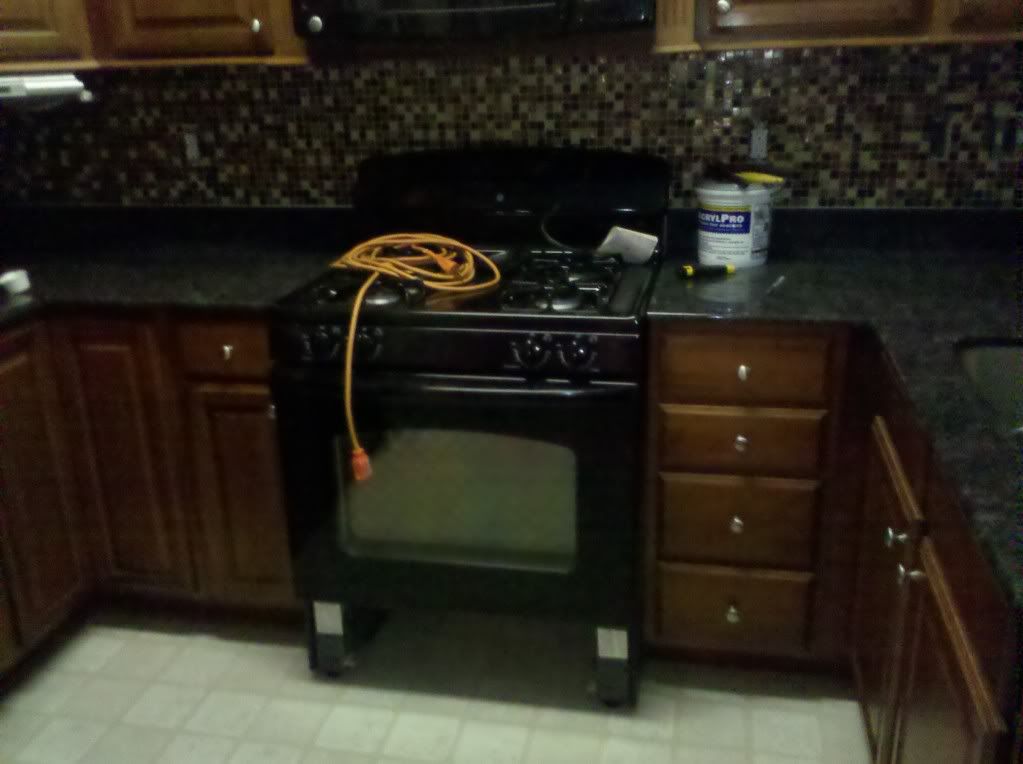 The light is reflecting, it's not as gold/yellow as it appears. More browns, deep golds and browns.


Our tile from Lowe's website, see how different it looks? My picture shows more detail of the shine and color variations than the stock photo.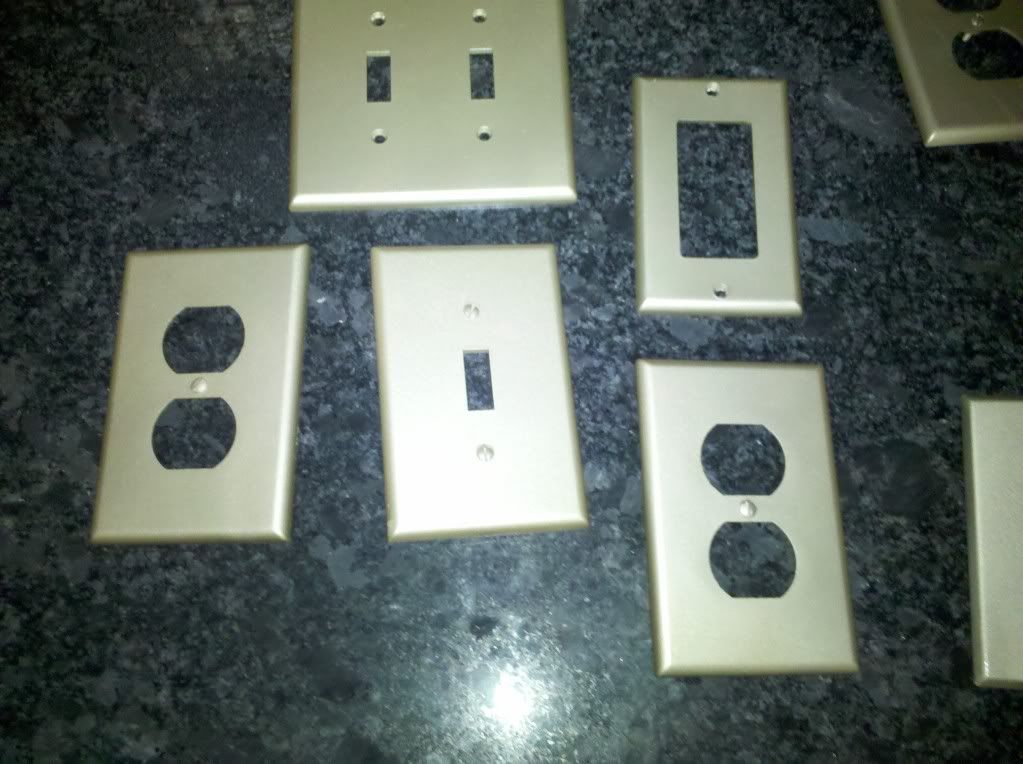 We spray painted our faceplates to match the tile. So economical! I originally bought the spray paint to paint a piece of moulding to fit in-between the tile and granite at the sink but this was a fabulous idea from Michael. Gold tone face plates are expensive! $14 per? Pa-cha, one can of spray paint- $6 and recycle faceplates, $0.
This is definitely a 2-3 day project, we'll have it done today but you won't be seeing us on Renovation Realities anytime soon. We have a small kitchen but it seem so much larger now with the tile. Optical illusion, I suppose but we're so happy with it!